King
Pageviews: 1,669
From: Airdrie, Scotland
Registered: May 20th, 2008
Posts: 41
Member No.: 2,132
Ok, I'm new to photography as I only got my camera yesterday. It's a Lumix TZ5 in case you have to know.

Right.. Here's the problem.. I'm a noob, okay? On this picture I took yesterday from my home in sunny Scotland, I am focussed past the blinds at the tree and the door, so how would I focus on the blinds? Not that I would want to, I'm just using this as an example. Thanks to anyone who helps.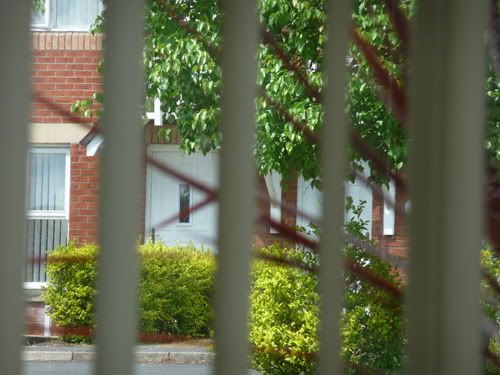 PS ::: Quality sucks because I lowered it on Photoshop, due to this being an example.
Previously edited by Reb!rth. (May 31st, 2008 3:57 PM)
---
Mr Siggy Coming Soony